Live sex cams have been around for so long, basically since the Internet was created, and yet for some, they're still such a mystery. Some people have dabbled in cam shows before or maybe went through a ChatRoulette phase back when that first took the web by storm. But if you're interested in getting started in the world of live sex chat, let me help you out.
When you don't have experience with cam sites, it can seem overwhelming. When you land on RabbitsCams.sex and see dozens of thumbnails of all these different girls and see terms you don't know, like "cam2cam" or "Gold shows," it can be confusing. But if you take it step by step, you'll realize how simple it is to meet cam girls and, most importantly, get their attention.
Scope Out Live Sex Shows
The first thing to do is test the waters. You don't need to even make an account right away. Start by checking out the site and seeing what it has to offer. RabbitsCams has a mobile-optimized interface, which means you can do this from your smartphone, tablet, laptop, or any other device you want to browse from.
From there, start looking at the performers. You can use the categories or the search bar to look into the types of girls you're usually into. But if you're interested in trying something new or you don't really know what you're into, you can simply check out who's online. Don't be afraid to click into a girl's room either.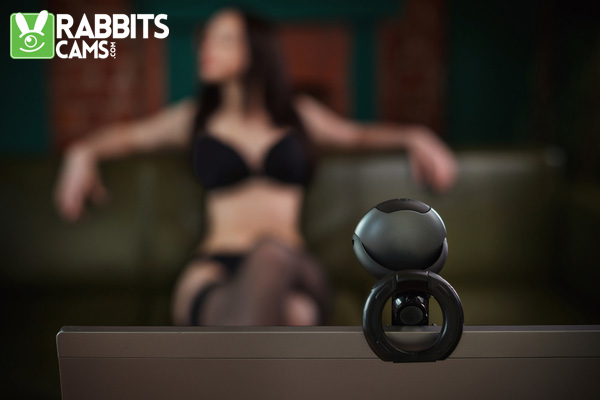 Making Your RabbitsCams Account
Without an account, you can't send messages in the chat and you can't interact with the performers at all, but it's a good way to scope out who you like. For all you know, you might think to yourself, "none of these girls look good to me, I'm out of here!" But with such a huge selection to choose from, I really doubt that will be the case.
You can even watch some of the free shows without signing up. Plenty of girls already have their tits out and are doing sexually explicit things live on cam to begin with. Once you feel ready to start chatting, though, you'll have to make an account.
When doing so, you'll need a credit card or valid PayPal account. A RabbitsCam membership is 100% free, so don't worry about getting any charges. Having your information on file is just easier if you decide to buy gold down the line. Then you can get right to it and not waste time looking for your credit card.
Start Chatting With Sexy Cam Girls
Now, here comes the fun part: chatting with hot girls from around the world! Since you have an account, you can take advantage of everything that RabbitsCams has to offer. You've already looked around and found girls you're interested in, so now, head into one of their rooms and say hello. The cam girls on RabbitsCams are super professional and, more importantly, friendly.
It really is as simple as saying hello and asking them questions in the chat. If you really want to get their attention, fill up your account with gold and give them a little tip. It doesn't have to be a lot. While writing this, I joined a Canadian cam girl named CherryDeVivre's room and sent her 5 gold to blow a kiss. She seemed so excited and promptly blew a big kiss at her camera.
Let Tips Be Your Friend
Tips will really be your best friend when it comes to getting a cam girl's attention. Sure, you can get to know her in the chat, but plenty of other guys are doing that, too. Give her some gold and she'll instantly know your name.
Some girls have the option to Spin The Wheel. Pay a certain amount of gold to spin the wheel and they'll do whatever it lands on – from flashing their tits to spanking themselves, depending on the performer. Each girl also has a Gold Menu so you can see how much it'll cost you to see her do what you're dying to see – like Small Penis Humiliation, for example.
If a cam girl has a tip-powered toy, that's when things can get really fun. You see, these toys are powered by your tips and the more you give, the stronger and longer the vibration. This has always been one of my personal favorite options because you get to see her genuine reaction live on cam. And if you give a girl an orgasm with your tips, she'll definitely remember you.
See Live Sex in Private Shows
Let's say you've been chatting with a girl for a bit and have a good banter. You've been tipping her and getting to know her and you want to take it to the next level – what do you do? This is where private shows come in. You can get really intimate and see a girl do things that she won't do in the free room.
When it comes to private chat, there are a few different options. First, there are Gold Shows. The model sets a gold goal and when she gets to that goal, her show will start. Every member who pays into the show, usually for a specified amount, gets to watch. Since this is for paying members only, you'll be treated to things you wouldn't see in the public chat.
If you'd prefer a more intimate experience, you can try a private show. Models can set their own per-minute rates for these and many of them are really affordable. But there's a catch: other users can pay a fee to spy on these shows. You can still get a top-notch performance from her and enjoy the live sex chat, but just know other members can chat, too.
If you really want a deep, personal connection with your cam girl, your best bet is an exclusive private show. This is a fully 1-on-1 session between you and her, nobody else. These are a little more pricy, but worth it so you can have your babe's undivided attention.
Exclusive private shows are where you can discuss your deepest fantasies and watch them come to life before your eyes. Since it's just the two of you, you can even turn on your webcam. This is what we call a cam2cam session because you can both see each other in a more intimate setting. This is your chance to have virtual sex with a stunning webcam girl – so take it.
Have More Cam Fun on RabbitsCams.Sex
Now that you know exactly what to do, you can start exploring even more on RabbitsCams. Meet more girls, try out all the different tipping features, and experience all the different types of shows. Before you know it, you'll be an old pro like me. You'll soon realize which performers are your favorite and you can even turn on notifications for when they go live.
Plus, new girls are always popping up so you can always try something (or someone) new, whenever the mood strikes. Now is your chance to be bold. There's no reason to be shy – it's as easy as flirting with a girl you meet in a bar. Actually, scratch that. It's easier because, behind the screen, you can be the confident person you have always wanted to be.
---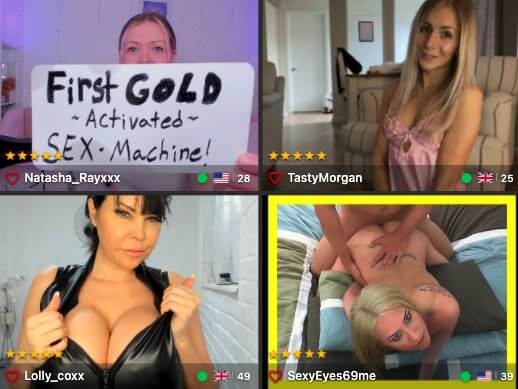 ---
Tags