The internet can be a dark place, especially when you're dealing with porn and sex cam sites, so it's important to know whether or not you're getting safe cam shows. When you sign up for a vip.RabbitsCams.sex account, you are putting your trust in our hands. It's normal to have concerns and questions about this world, especially if you're new to the scene.
I want to assure you that you have nothing to worry about and I will answer any burning questions you may have about cam safety. Whether you're worried about your personal information landing in the wrong hands or your spouse finding out about your online excursions, I'll do my best to ease your concerns.
Safe Cam Shows Guaranteed
The biggest question a lot of cam users ask is, "Is my personal information safe?" You can rest assured that any information you provide us with will remain with us. It will never be sold or shared with third parties. Only our trusted staff will ever set eyes on it. Our site also uses SSL (Secure Sockets Layer) to encrypt your billing info any time you enter it on the site.
On some sex cam sites, you don't need an account to chat or you may just need to set up a nickname. On RabbitsCams, though, we ask that you provide an email. While you may want to use a burner account, make sure it's one you have access to. This will be your login to the site, as well as where we will send you receipts, special offers, or other account information.
To protect your privacy, there are steps you can take as well. For one, you shouldn't use any part of your email address as your site nickname. Don't share your full name, date of birth, or credit card info in the chat or with any performers. They should never ask for your private information directly and your card info is only required when you sign up or make a purchase.
Why Do You Need My Credit Card?
Credit cards can be a bit of a sore topic for people trying to remain anonymous online. Some may argue that if you're not making purchases, why do you need to provide your credit card? You can chat with the girls for free, that's true, so why the need for one? Will we charge you without your consent?
On RabbitsCams.sex, the answer is no! After joining our site, you will be asked to provide a valid credit card. This is for age-verification purposes to ensure that all members are over 18. You will never be charged unless you decide to purchase Gold. If you have a joint credit card with a partner or if you simply don't have one at all, we will also accept PayPal.
What Will Appear on My Statement?
For those who are worried about their spouse, employer, or credit card company finding out about their cam habits, don't worry. Your credit card and bank statements will never reveal your secrets. "RabbitsCams" will never appear anywhere on your bill, I promise.
If you make a purchase, such as buying Gold or joining a monthly Fan Club, the charges will be discreet. They will show up as "ECHST.NET 867-452-5108." ECHST.NET is a safe and secure online payment processor and it is not related to any adult website.
How Do I Browse Privately?
There are a few different ways to keep your browsing experience as private as possible. If you don't want RabbitsCams.sex to show up in your Internet history, you can use a private browser. Most browsers offer this, such as Incognito on Google Chrome or Private Browsing on Safari.
Before logging in, enable your browser's private browsing mode. This will allow for a more secure experience and it won't save your site history, cookies, passwords, or any other personal data. Keep in mind, though, that your internet service provider or employer may still be able to track your activity if they need to.
You can also use a keyboard shortcut to open an Incognito window:
Windows, Linux, or Chrome OS: Press Ctrl + Shift + n.
Mac: Press ⌘ + Shift + n.
If you're really concerned and want to remain completely anonymous, you can also use a VPN. A VPN can hide your IP address and make it seem like you're browsing from a different location. While it isn't hiding your personal information the way a private browser would, you can use both methods to protect yourself as much as possible.
Where Can I Go For Help?
No matter how safe a site may be, you can still run into issues. Maybe there's a problem with your account or maybe something on the site isn't working. No matter what it is, you can reach out to our support team 24 hours a day, 7 days a week.
There are several different contact methods on the Support page, including a live chat, location-specific helplines, WhatsApp, email, and even by text message.
The support team should always be able to help you out, no matter what the problem is. But if you want to deactivate your account on vip.Rabbitscams.sex and your mind is made up, it's easy. Go through the support page and click Close Account. It will ask you to confirm and then you're good to go. To reactivate, you can log in at any time and follow the instructions.
100% Safe Cam Shows on RabbitsCams
Do you feel more comfortable now? You can sign up for a free RabbitsCams account without any stress knowing that your information will always be safe. A live cam site should be about having fun and meeting sexy girls from around the world. You shouldn't waste your time worrying about online safety. So leave it up to us instead!
Now that you know what we're doing to protect you and what you can do for an extra layer of security, you're ready to set up your account and get right to chatting. Buy Gold, go private, do whatever you want. Nobody has to know, it'll be our little secret – you, me, and the cam girl of your choice, of course.
---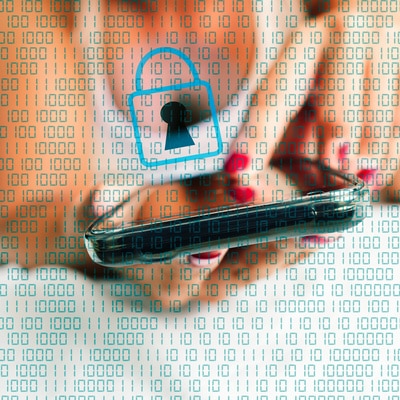 ---
Tags